Antonia, Berlino
Grembiule Alberobello, puro cotone, tessitura a telaio pugliese a 3 colori. -------------------------------- Apron "Alberobello", pure cotton, loom woven in Puglia with 3 colors.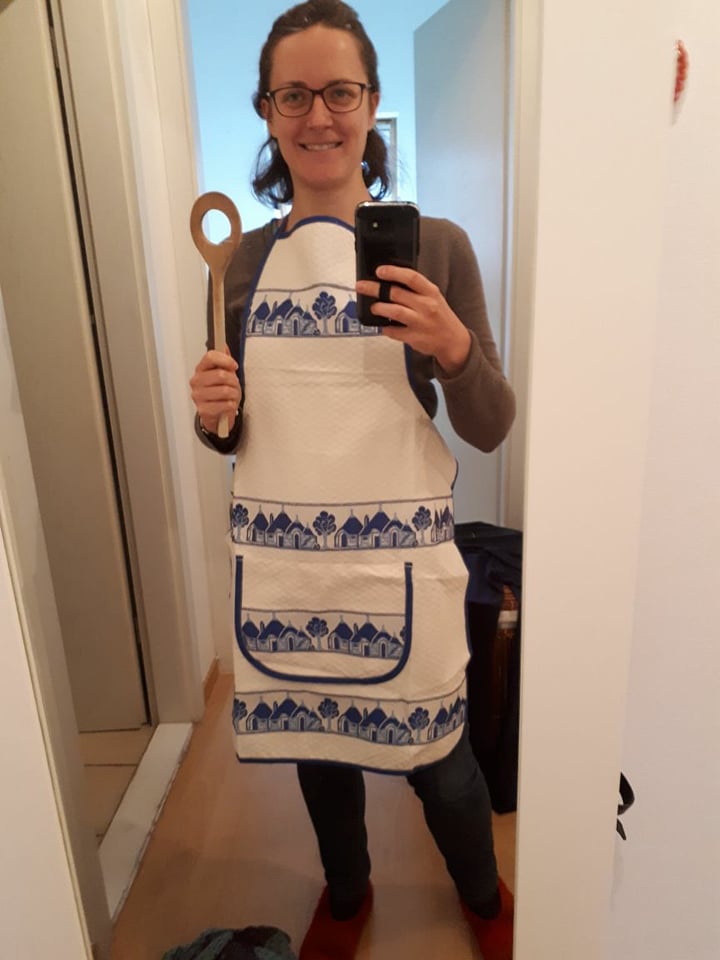 ...
"Die Schürze erinnert mich beim Pasta kochen an das schöne Alberobello. Gute Qualität." "Cooking pasta with this apron reminds me of the beautiful Alberobello. Good quality." "Cucinare la pasta con questo grembiule mi ricorda la splendida Alberobello. Buona qualità."
Sylvia, Berlino
Tovaglia giglio/damasco, misto lino, tessitura artigianale pugliese. -------------------------------- Table cloth lily/damask, mixed linen, loom woven in Puglia.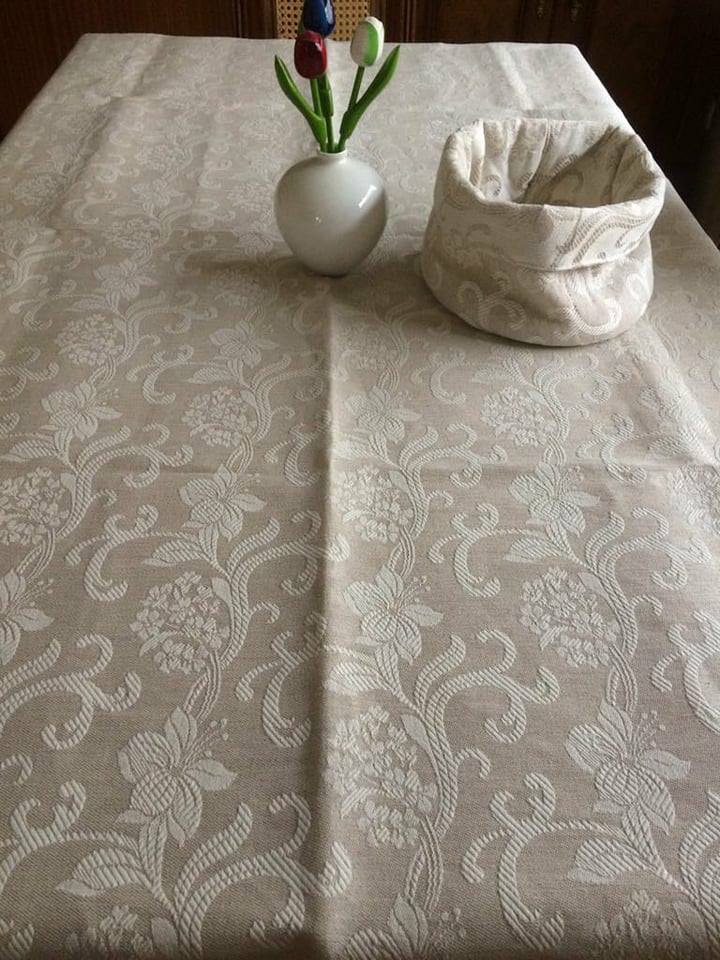 ...
"Durch das edle, matt glänzende Material, die florale Struktur und die wertvolle Handarbeit ist die Tischdecke ein Blickfang in jeder Wohnung, ob modern oder klassisch eingerichtet. Sie vermittelt eine zeitlose Eleganz, die sich jeder Einrichtung anpasst. Wir sind immer wieder stolz, wenn unsere Gäste uns nach der Provenienz fragen, offensichtlich findet man nicht gleichartiges im übrigen Europa."
"Grazie al materiale nobile e delicatamente luminoso, la struttura floreale e la preziosa tessitura a mano, la tovaglia sarebbe al centro dell'attenzione in ogni appartamento, sia esso arredato in maniera moderna o classica. La tovaglia trasmette un'eleganza senza tempo, che si adatta a tutti gli spazi.Siamo sempre fieri, quando i nostri ospiti ci chiedono quale sia la provenienza della tovaglia, evidentemente non trovano nulla di simile in tutta l'Europa."
"Thanks to the noble, resplendent material, the floral structure and the precious handwork, the table cloth represents an eyecatcher in any apartment, be it furnished in a modern or old fashioned way. It conveys a timeless elegance, which fits anywhere.We are always proud, when our guests ask us about the provenience of the table cloth, because evidently there is nothing comparable in the rest of Europe."