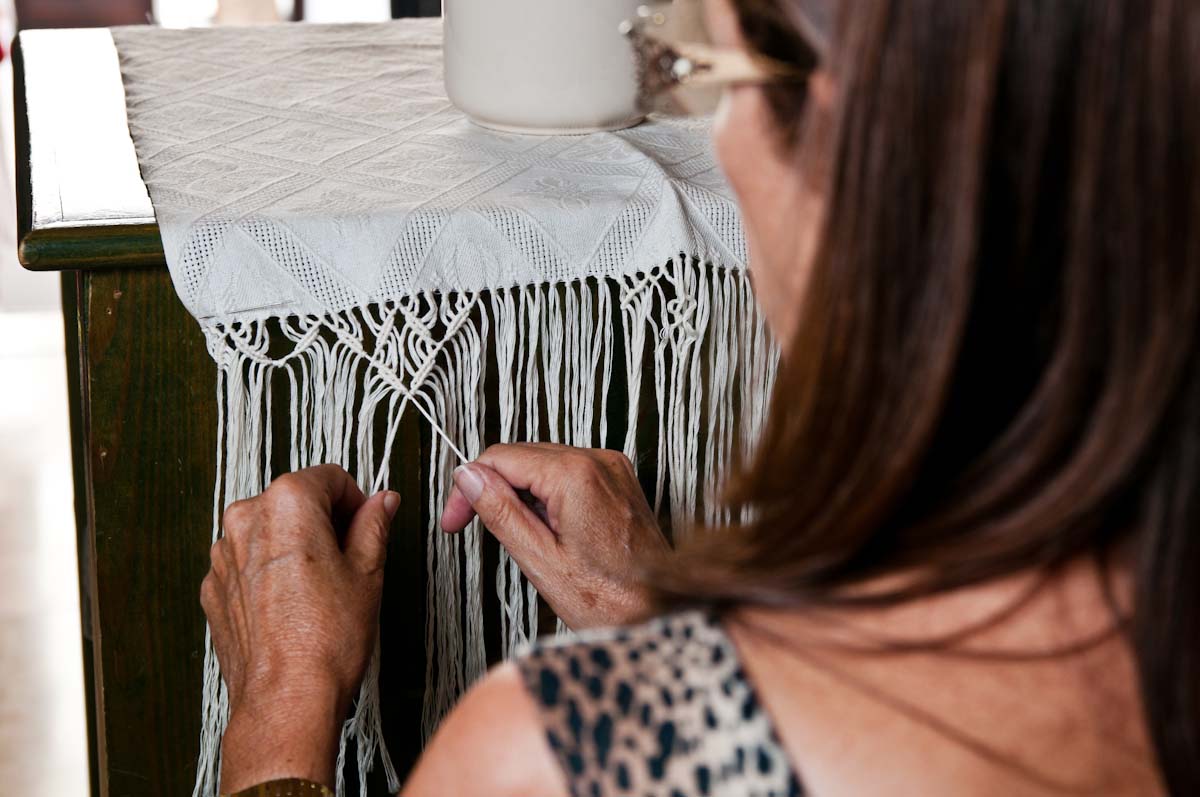 The art of creating objects or decorations using knots is known by the name of macramé.
Our grandmothers knew the art of the weaving loom and when they finished to prepare the so-called "patch" they embellished it by knotting the warp threads in a more or less simple way, obtaining graceful designs.
It's possible to realize a plot (often done by machine) to be applied subsequently to the fabric.
The Macramè is a completely manual job and consists in the interweaving (knotting) of the same yarns used for the warp of the weaving of towels and lanes (runners).
There are all kinds of possible knotting, both traditional and modern, and for each fabric you search for the right combination that will enhance its beauty.
On demand Donna Lia realizes runners and towels for which the customer can choose the pattern, color, length and knotting he/she prefers to create unique and personalized items.